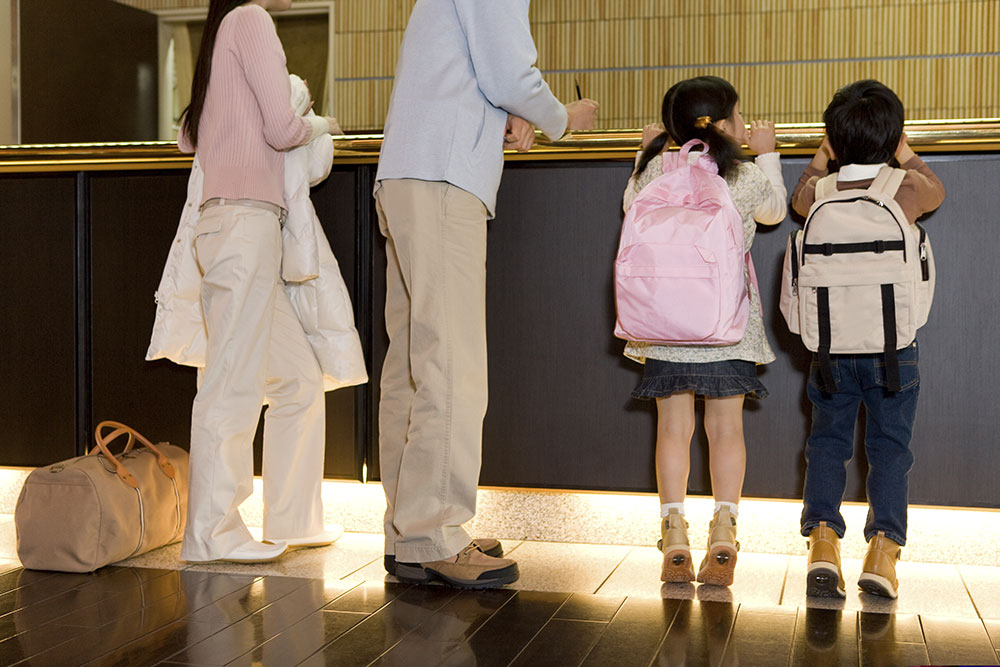 12 Nov

Traveling With Kids

Depending on the nature of your travel, the ages of your children, where you are traveling to and the layout of the room; this can be a fun getaway or a stressful challenge.

Space Matters
If you are able to afford a larger space, seek out the option of staying in a junior suite. You won't regret it when it comes to having the room feel comfortable. These 'junior' suites aren't going to have whirlpool tubs and multiple rooms like a Presidential Suite, but they often have a pull out couch, a seating or living area separate from the sleeping area and a place to relax and spread out. If the hotel you are staying at doesn't have these types of rooms in its inventory (or if it's just too pricey compared to a regular room), you can always book two exact rooms of the same size with a connecting door between them, creating a two room mini suite.

If you are staying in a two-bedded room (Double) and need another bed, a roll-away bed usually runs about $10 to $20 per night. One thing to keep in mind, however, is that space is limited and most hotels have a 5 person max occupancy per room. Be sure you have enough space; otherwise you may want to consider the adjoining room option.

Double-Check
Once you arrive, do yourself a favor and check the room thoroughly. Housekeepers work very hard at what they do and there are steps in place to inspect the room, but little things can be missed by a vacuum cleaner around a tight edge or corner. Make sure there are no items you wouldn't want your kids to get a hold of or ingest if they are young.

Always Be Prepared
Kids of all ages get hungry and, unless it's a newborn with plenty of food in town on your trip, you'll want to look at what the hotel offers for its meal periods. Is it a limited service hotel with free breakfast? What restaurants are nearby and easy to get to? Is there a fridge and microwave in the room if you bring your own food or need to store anything? If it's a full service hotel, are they open for breakfast lunch and dinner or just breakfast and dinner? Do they offer room service? Expect to more for the "convenience" of having a restaurant on site and to have it delivered to your room.

Fun & Games
Kids want to have fun and the heart of most hotels is a pool of some kind. Most hotels don't have lifeguards, so be prepared for that duty. Beyond splashing in the water, depending on the hotel it may have a game room, basketball court, indoor miniature golf, etc.

If you consider space, meals and entertainment as part of your booking process when traveling with kids, you can actually enjoy your vacation from work, rather than having vacation "become" work.