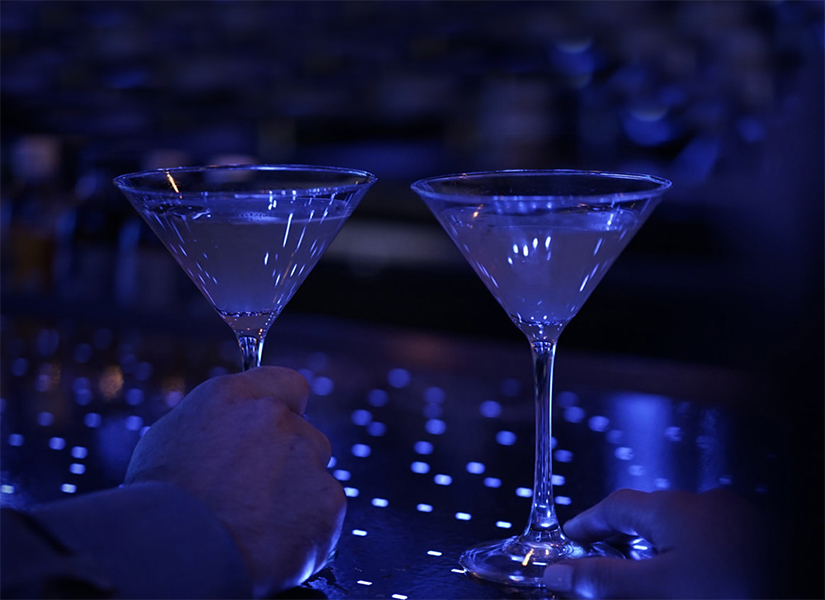 16 Nov

Algonquin's "$10,000 Martini"

What do I mean when I say "Done"? For me, "Done" is the difference between a pretty good idea and a truly great reality, and it all comes down to making it happen. This almost always takes vision, drive and a whole lot of hard work, but from the moment I say "Done," I know I've got to make it happen.

Let me give you an example: Back in 2005, I was wrapping up a $15 million dollar renovation of New York's historic Algonquin Hotel —another "Done" story for a different day. To carry out the renovations, which were extensive, I'd convinced the owners to close the hotel for 29 days. When it reopened, we'd wow guests with its completely updated luxury accommodations, complete with a re-imagined look for the famous Blue Bar, and all of this would serve to attract new business and re-energize the Algonquin's reputation in the city. There was only one problem: we needed a hook.

To get the Algonquin some much needed press, and to draw attention to the new Blue Bar—once home to the famous Round Table of New York intellectuals, I challenged my team to come up with a game changing idea and Carla Caccavale, the PR consultant, hit a grand slam. We dubbed it the 'Martini on the Rock'—an excellent Martini prepared any way the guest likes it, and at the bottom, a single loose diamond garnish. We'd charge $10,000.00 for the drink and require 72 hours' notice and a meeting with our jeweler, but it would always be on the menu. It was a great idea. I could feel it in my gut. Done. And it turns out I was right. The stunt was just outrageous enough to get the Algonquin the press and tourism it needed, and now, a decade later, it's the stuff of legend for New Yorkers and travelers around the world.

Read more about the Algonquin and the Blue Bar on their website.

Photo from the Algonquin Hotel. © 2015 Algonquin Hotel. All rights reserved.